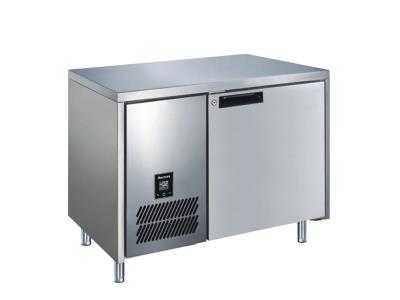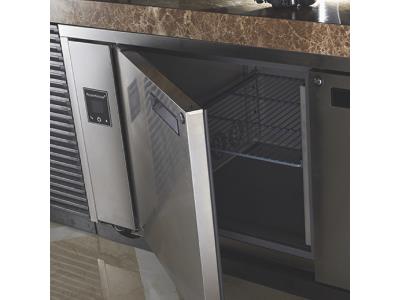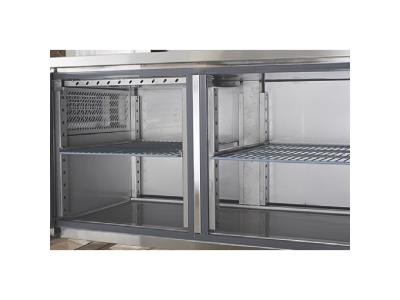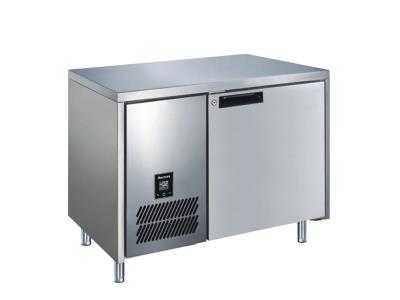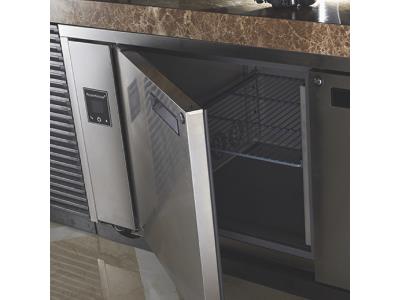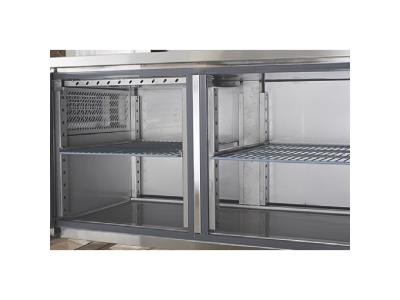 Counter Freezer
CCCME Member

Recommended by CCCME
Product Details

Company Profile
Refrigerator is the only one essential equipment in kitchen to keep operating 24 hours and 365 days for ensuring food safety
1.GN pan designed.
2.304 grade stainless steel exterior and interior f inish
3.Round corners design, easy for cleaning.
4.High density 75mm thick insulation foam with zero ODP (Ozone Depletion Potential)
and low GWP (Global Warming Potential)75mn
5.Patented semi frequency variable technique using electronic expansion valve controlled
by VFD (variable frequency drive), which can automatically adjusts the operating
parameters, ensure wonderful working performance and lower energy consumption.
6.Self developed control system can examine the faulty automatically, and display
the relative codes on the digital controller, which makes the maintenance mucheasier and more effective
7.Forced air cooling system ensures effective air circulation.
8.Hot gas defrost ensures the evaporator working toits optimum performance.
9.Automatically vaporizes defrost water, drainage is not required.
10.Audible and visual Er4, door open (over 3 minutes)alarm for freezer ensures food quality andminimises energy consumption
11.Evaporator fan motor stops once the door open to reduce energy consumption
12.Patented top-mounted removable independently cooling system, whole unit can be replaced with new one immediately. Interchangeable different temperature ranges
cassette unit allows ?exible application, also easy to maintain.
13.Eninonenal-riendly CFC-fre rfrigerant (R134a)
14.Designed and engineered to operate from 0°C to43°C ambient.
15.The whole cooling system is independent and removable, save space.
16.Evaporator with coated Tns provides high corrosion resistance properties
17.Removable door gasket, easy to replace theheaters inside.
18.Self-closing doors design to prevent heat ingress and reduces energy consumption
19.Over 90° door opening allows easy loading and stock checking
20.Adjustable anti-tilt tray slides, match GN design
21.One half door can be changed to two drawers if requested. The track is Complex stainless steel bimodal track, allows load capacity 50 kgs.
22.Adjustable |elegs or castors upon request.
23.Optional ITO glass door. Anti-condensation and clear visibility.